MAZAKALI is pleased to announce a strategic alliance with Satori Investment Partners, formed with the intention of placing up to $20,000,000 into cannabis related businesses.
MAZAKALI and Satori will actively seek out opportunities in need of growth capital in an effort to determine an optimal mix of investments for the Satori portfolio.
Investment sizes will range from $1-5 million, and opportunities may be featured on the MAZAKALI Digital Capital Platform for additional funding.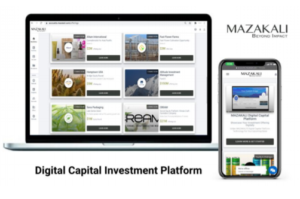 "Our alliance with MAZAKALI allows us to leverage each other's strengths in the identification of opportunities, allocation of capital, and overall portfolio construction within the cannabis space. We're excited to pair the MAZAKALI team's deep network with our investing strategy and we couldn't be more thrilled for this opportunity to go-live." says Chris White, Chief Strategy Officer of Satori Investment Partners.
Core investment criteria includes the following:
Experienced Management Team: A record of success within and outside the cannabis industry.
Exemplary Record-Keeping: Transparent financials and general corporate hygiene remain essential.
Positive Cash Flows: A clear path to profitability and growth.
Healthy Market: Operate with some level of measurable competitive advantage in a marketplace that displays healthy supply and demand characteristics.
If you are a cannabis operator and meet these requirements, click HERE to apply for consideration.
"Discipline, diligence and thoughtful diversification are attractive drivers behind Satori's investment approach. We look forward to lending our cannabis experience and investment depth to target identification and sector allocation as we assist the Satori team with their portfolio needs." said Sumit Mehta, Founder and CEO of MAZAKALI.
Satori Investment Partners:
Satori Investment Partners is an investment company focused on the cannabis industry. We seek to build value by investing in companies with high potential for cash flow generation and growth. As an investor, Satori will look to actively work with partners to improve business operations and profitability. Satori's intention is to seek value, experience, integrity, sound corporate hygiene, and competitive advantage within this new frontier.
MAZAKALI:
MAZAKALI's leadership team began putting capital to work into cannabis in 2014. Today, we offer full scale digital capital raising and investment services across the cannabis complex (Hemp, Real Estate, Supply Chain, Ancillary, International). A Registered Investment Adviser, MAZAKALI offers customized, Separately Managed Accounts (SMAs) to pioneering investors. Operators and issuers work with licensed Investment Bankers to utilize Capital Raise and M&A services. Both come together on our digital capital platform. Securities are offered via a licensed Broker/Dealer
Investing in private placement securities entails a high degree of risk, including illiquidity of the investment and loss of principal. Please read the offering document before investing. Please refer to the Company's subscription agreement for a discussion of risk factors.
Securities offered through Growth Capital Services, member FINRA, SIPC. Office of Supervisory Jurisdiction located at 582 Market Street, Suite 300, San Francisco, CA 94104
About InvestorWire
InvestorWire is the wire service that gives you more. From regional releases to global announcements presented in multiple languages, we offer the wire-grade dissemination products you'll need to ensure that your next press release grabs the attention of your target audience and doesn't let go. While our competitors look to nickel and dime you with hidden fees and restrictive word limits, InvestorWire keeps things transparent. We offer UNLIMITED Words on all domestic releases. While other wire services may provide a basic review of your release, InvestorWire helps you put your best foot forward with complimentary Press Release Enhancement.
With our competitors, the work is done the second your release crosses the wire. Not with InvestorWire. We include follow-up coverage of every release by leveraging the ever-expanding audiences of the 50+ brands that make up the InvestorBrandNetwork.
Get more out of your next press release with InvestorWire. It's unlike anything you've seen before.
For more information, please visit https://www.investorwire.com
Please see full terms of use and disclaimers on the InvestorBrandNetwork website applicable to all content provided by IBN, wherever published or re-published: http://ibn.fm/Disclaimer
InvestorWire (IW)
8033 Sunset Blvd Suite 1037-IW
Los Angeles, CA 90046
310.299.1717 Office
www.investorwire.com
[email protected]
InvestorWire is part of the InvestorBrandNetwork.
Third-Party Content
The IBN website may contain Third-Party Content articles and other content submitted by third parties, including articles submitted through the IBN Premium Partnership Program. All opinions, statements and representations expressed by such third parties are theirs alone and do not express or represent the views and opinions of IBN or its affiliates and owners. Content created by third parties is the sole responsibility of such third parties, and IBN does not endorse, guarantee or make representations concerning the accuracy and completeness of any third-party content. You acknowledge that by IBN providing you with this internet portal that makes accessible to you the ability to view third party content through the IBN site, IBN does not undertake any obligation to you as a reader of such content or assume any liability relating to such third-party content. IBN expressly disclaims liability relating to such third-party content. IBN and its members, affiliates, successors, assigns, officers, directors, and partners assume no responsibility or liability that may arise from the third-party content, including, but not limited to, responsibility or liability for claims for defamation, libel, slander, infringement, invasion of privacy and publicity rights, fraud, or misrepresentation, or an private right of action under the federal securities laws of the United States or common law. Notwithstanding the foregoing, IBN reserves the right to remove third-party content at any time in its sole discretion. By viewing this third-party content, you acknowledge that you have viewed, read fully, accepted and agreed to all terms of the Disclaimer at http://IBN.fm/Disclaimer