Louisiana-based energy-use solutions provider Correlate Infrastructure Partners Inc. is helping clients to improve their utilities consumption profile through the application of data-driven analysis, recommended alternatives, funding solutions and system management
Energy consumption alternatives are becoming increasingly important as a growing cycle of extreme weather events taxes state power grids and puts power users in jeopardy 
Correlate anticipates an ambitious period of growth in coming months, including the potential for two or three new acquisitions to strengthen the company's portfolio and resources
One of those first new potential acquisitions, announced Sept. 13, is being realized through an LOI for Aegis Renewable Energy Inc., a company that provides solar project development and EPC services in the Northeastern states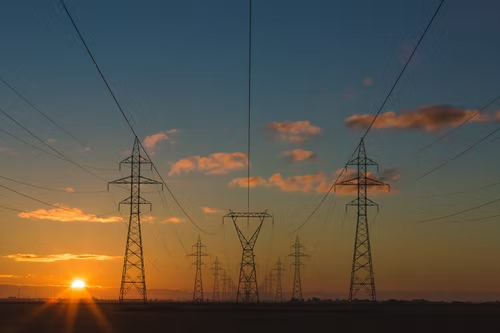 Unusual weather patterns have made news in recent months for their effects on power grids and the trickle-down interruptions troubling grid consumers. One of the most notable was the Texas power crisis of 2021, which occurred during winter storms and left more than 4.5 million homes and businesses without power.
The crisis resulted in the deaths of hundreds of people, and shortages of water, food, and heat at a critical time (https://ibn.fm/miOtk).
This year, the pendulum swung toward power grid stress caused by a heat wave in California and high demand that "nearly broke the power grid … in California," although efforts by residents to reduce personal consumption helped the state hold off rolling blackouts to cope (https://ibn.fm/SjWfW).
All the same, the California Independent System Operator ("CAISO"), which oversees the state's power grid, issued "flex alerts" asking Californians to reduce their energy use and avoid using large appliances or charging electric vehicles between the hours of 4 and 9 p.m. in order to sustain the system amid the extreme weather event (https://ibn.fm/TJSxH).
Correlate Infrastructure Partners (OTCQB: CIPI), a company focused on reducing climate change through improving the ways commercial buildings use energy, is producing solutions to such events that tax power grids, helping clients analyze their energy consumption and then find ways to more efficiently use their energy, enabling them to reduce the amount they consume as well as to find alternative energy sources that don't drain state power grids. 
"We developed a business model that unlocks new rent opportunities by identifying cash flow positive upgrades and then designing and managing those upgrades," Correlate President and CEO Todd Michaels stated in a recent interview published on the company's website (https://ibn.fm/hG0hZ).
One of those opportunities was revealed Sept. 13 when the company announced an LOI to acquire Vermont-based Aegis Renewable Energy Inc. Aegis' focus on solar project development and EPC (engineering, procurement, construction) services in the eastern United States would give Correlate a boost into the Northeastern states' rising renewable energy market.
The proposed acquisition is expected to close in Q4. It would also help advancement the company's development of a Correlate National Center of Excellence, which will key on rapid project design and best-in-class project management processes and systems.
For more information, visit the company's website at www.CorrelateInfra.com, including the following: 
NOTE TO INVESTORS: The latest news and updates relating to CIPI are available in the company's newsroom at https://ibn.fm/CIPI
About InvestorWire
InvestorWire is the wire service that gives you more. From regional releases to global announcements presented in multiple languages, we offer the wire-grade dissemination products you'll need to ensure that your next press release grabs the attention of your target audience and doesn't let go. While our competitors look to nickel and dime you with hidden fees and restrictive word limits, InvestorWire keeps things transparent. We offer UNLIMITED Words on all domestic releases. While other wire services may provide a basic review of your release, InvestorWire helps you put your best foot forward with complimentary Press Release Enhancement.
With our competitors, the work is done the second your release crosses the wire. Not with InvestorWire. We include follow-up coverage of every release by leveraging the ever-expanding audiences of the 50+ brands that make up the InvestorBrandNetwork.
Get more out of your next press release with InvestorWire. It's unlike anything you've seen before.
For more information, please visit https://www.investorwire.com
Please see full terms of use and disclaimers on the InvestorBrandNetwork website applicable to all content provided by IBN, wherever published or re-published: http://ibn.fm/Disclaimer
InvestorWire (IW)
8033 Sunset Blvd Suite 1037-IW
Los Angeles, CA 90046
310.299.1717 Office
www.investorwire.com
[email protected]
InvestorWire is part of the InvestorBrandNetwork.