Ucore Rare Metals Inc. is moving forward with a rare earth element ("REE") processing facility in Louisiana that will help to establish an American base for the REE supply chain
The REE supply chain is currently almost exclusively controlled by the People's Republic of China thanks to China's responsibility for 36.7 percent of the world's REE reserves, 63 percent of REE mining capacity and more than 90 percent of REE refining capacity
REE price increases this month as a result of temporary production shutdowns in Myanmar and China underscore the market's sensitivity to supply interruptions resulting from governmental policies
Ucore's RapidSX(TM) solvent extraction process is being developed as an American-based alternative to the industry standard SX process for rare earth refining, and will be used in the Louisiana facility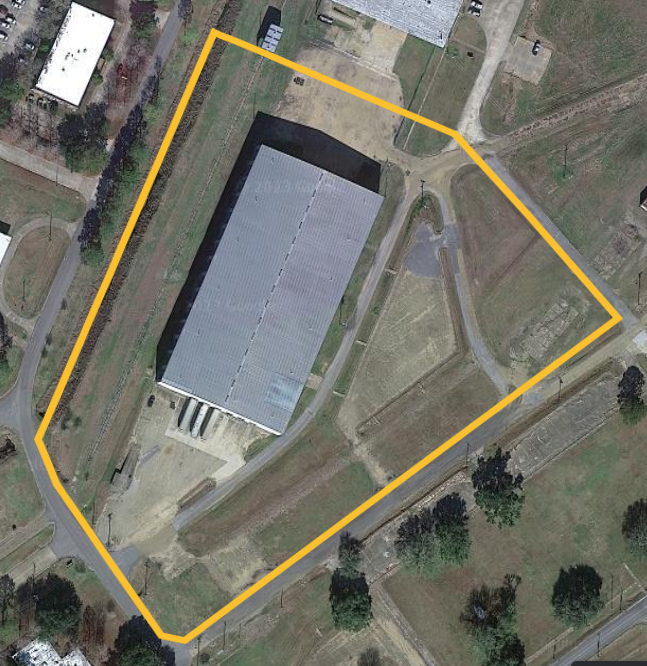 This month's shutdown of Myanmar rare earth mining to prepare for inspections sparked short-term stockpiling and upward pricing for metal products such as terbium oxide and dysprosium oxide used in solid-state devices, a reminder of the vulnerability of many tech device rare earth element ("REE") components to sudden supply chain bottlenecks in Asian nations. It demonstrates how sensitive the REE industry is, and the potential threat posed by nations that dominate related supplies.
"Any extended shutdown of mining in Kachin could be quite damaging for Chinese refineries in Southern China which are reliant upon feedstock from Myanmar," market analyst David Merriman stated in a Reuters report on the situation, and another analyst, Yang Jiawen, stated that similar environmental inspections in one of China's major rare earth production hubs also helped fuel the price hikes and worries about supply disruptions (https://ibn.fm/GsPLe).
Because the People's Republic of China provides a significant amount of REE mining and effectively monopolizes REE processing to extract the metals from mined ore, Western nations have been sounding alarms about their dependence on China's supply chain and the control the Chinese government can wield over that supply chain.
China is responsible for 36.7 percent of the world's REE reserves, 63 percent of its mining capacity and more than 90 percent of its refining capacity, according to a January report by Forbes (https://ibn.fm/Rw8Fl). The European Union imports 98 percent of its REE supply from China and the United States gets 78 percent of its supply from the Asian nation.
Canada-based critical technology metals supply chain innovator Ucore Rare Metals (TSX.V: UCU) (OTCQX: UURAF) is positioning itself to disrupt Chinese control of REE processing. The company has developed a proprietary REE processing technology it touts as an American improvement on the standard processing technology used throughout the industry and is preparing to commercialize its product by building a network of REE processing facilities, beginning with one in Louisiana it intends to begin work on later this year. 
The Louisiana Strategic Metals Complex ["SMC"] is scheduled to initially process 2,000 metric tons of total rare earth oxides by the end of 2024, increasing to 5,000 metric tons in 2026 (https://ibn.fm/DTTce). Additional SMCs are planned in the United States and Canada as the company grows.
Even with the price increases prompted by the temporary shutdown of processing facilities in Southeast Asia, the market price remains far below the startling peak prices reached just over a decade ago when China restricted exports. Neodymium, a rare earth necessary for products including headphones and hybrid electric cars, shot up from $18.5 per pound to $129 per pound at that time and Samarium, an essential element in missile manufacturing, rose from $8.5 per pound to $66 per pound, for example (https://ibn.fm/OtNBW).
But the skyrocketing prices in 2011 further underscore the importance of a diversified supply chain. Ucore's preparations for building the Louisiana SMC, including demonstration of how its proprietary RapidSX(TM) solvent extraction process compares to the standard SX process at a Canadian facility, and financing measures that include a $4 million award from the U.S. federal government, are positioning the company to become a leader in domestic REE production in the near future.
For more information, visit the company's website at www.Ucore.com.
NOTE TO INVESTORS: The latest news and updates relating to UURAF are available in the company's newsroom at https://ibn.fm/UURAF
About InvestorWire
InvestorWire ("IW") is a specialized communications platform with a focus on advanced wire-grade press release syndication for private and public companies and the investment community. It is one of 60+ brands within the Dynamic Brand Portfolio @ IBN that delivers: (1) access to a vast network of wire solutions via InvestorWire to efficiently and effectively reach a myriad of target markets, demographics and diverse industries; (2) article and editorial syndication to 5,000+ outlets; (3) enhanced press release enhancement to ensure maximum impact; (4) social media distribution via IBN to millions of social media followers; and (5) a full array of tailored corporate communications solutions. With broad reach and a seasoned team of contributing journalists and writers, IW is uniquely positioned to best serve private and public companies that want to reach a wide audience of investors, influencers, consumers, journalists and the general public. By cutting through the overload of information in today's market, IW brings its clients unparalleled recognition and brand awareness. IW is where breaking news, insightful content and actionable information converge.
For more information, please visit https://www.InvestorWire.com
Please see full terms of use and disclaimers on the InvestorWire website applicable to all content provided by IW, wherever published or re-published: https://www.InvestorWire.com/Disclaimer
InvestorWire
Los Angeles, CA
www.InvestorWire.com
310.299.1717 Office
[email protected]
InvestorWire is powered by IBN