INGOT Brokers Welcomes World-Class Defenders Varane and Silva as Brand Ambassadors
AMMAN, Jordan, Feb. 20, 2023 (GLOBE NEWSWIRE) — via InvestorWire — INGOT Financial Brokerage Ltd. (INGOT Brokers), a premium regulated online brokerage firm, is pleased to announce the appointment of professional football players Raphaël Varane and Thiago Silva as brand ambassadors for the MENA region.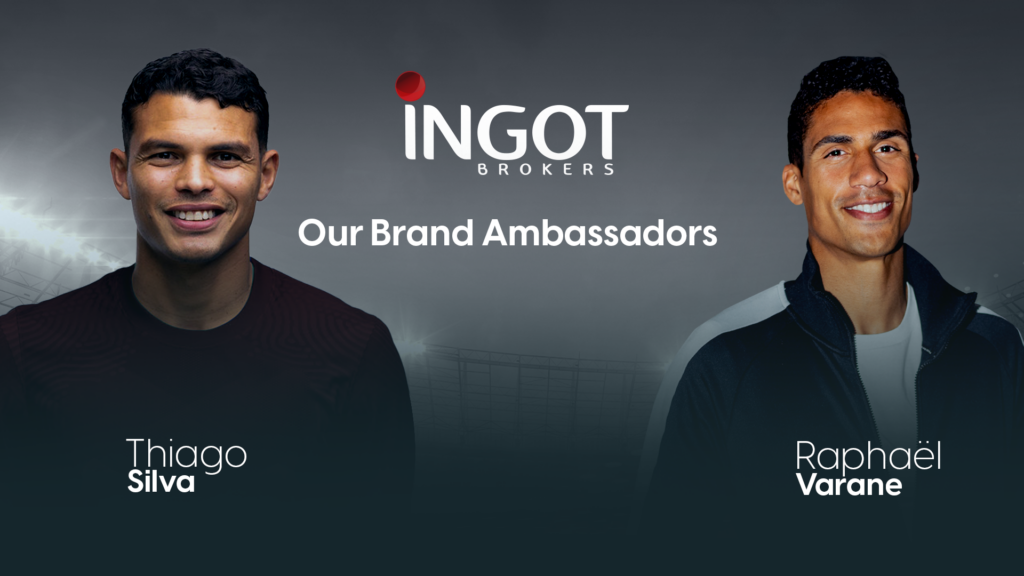 Varane and Silva's partnership with INGOT Brokers will help cement the company's regional and international position while enabling it to gain better exposure. This will further allow the company to achieve its mission of empowering youth and assisting them in redefining their financial future. Additionally, both ambassadors will promote INGOT Brokers' trading services and offerings and engage with the company's target audience through social media platforms, activations, and competitions.
"We welcome Varane and Silva as our Brand Ambassadors. Their ethics, values, and drive for success perfectly align with who we are and what we stand for," said Ali Shabib, CEO of INGOT Financial Brokerage Ltd. "We are confident that our plans for the upcoming period will help inspire and encourage our clients."
"I am truly excited to partner with INGOT Brokers. I'm happy to be working with a company that is aiming to revolutionize trading and investing," Varane said. "This partnership stands out for me because of how important financial literacy is for everyone, and INGOT Brokers is keen to help educate the public on that topic," he added.
"I am very pleased to partner with INGOT Brokers. It is great to see them using football as a platform to communicate the importance of financial literacy. They will enable more people to manage and invest their money and achieve their goals, which is something I proudly support," Silva stated.
About INGOT Financial Brokerage Ltd.
INGOT Financial Brokerage Ltd. is a regulated online brokerage firm that serves as an intermediary between traders and global financial markets, thus facilitating access to premium investment opportunities. This covers several financial instruments such as commodities, stocks, indices, ETFs, and currencies– and is offered via the world's most popular trading platform, MetaTrader5. Its competitive trading services and conditions present you with a unique trading experience.
To learn more about INGOT Brokers, visit www.ingotbrokers.com.jo, or contact +96265885260. You can also visit the company's offices in Um Uthainah, 5 Saeed Abu Jaber Street, Amman, Jordan.
Wire Service Contact
InvestorWire (IW)
212.418.1217 Office
[email protected]
A photo accompanying this announcement is available at https://www.globenewswire.com/NewsRoom/AttachmentNg/e51aae69-6dc9-4a7f-85bb-4a5c32223d42