Pinterest (NYSE: PINS), the operator of a popular social networking site for sharing photos, ideas, recipes and more, was featured in a recent analysis report. The piece discusses Pinterest's unique positioning as compared to others in the social platform space. "Social Media: Users Like Pinterest More than Peers — The social element of Pinterest (sharing and pinning items of interest from other users) generates a more positive user experience vs. the social experience often reported on other sites," reads the report, written by LikeFolio Founder Andy Swan. "On Pinterest, users don't feel in conflict with other users — instead, they're connected by common interests. A goal all social sites seek to achieve…but Pinterest seems to pull off naturally. Looking ahead, we're maintaining a bullish outlook for Pinterest. The company must prove it can keep users around and continue to connect these users with brands. It also needs to demonstrate that its investments in shopping tech are paying off. But data suggests it's Pinterest's game to lose."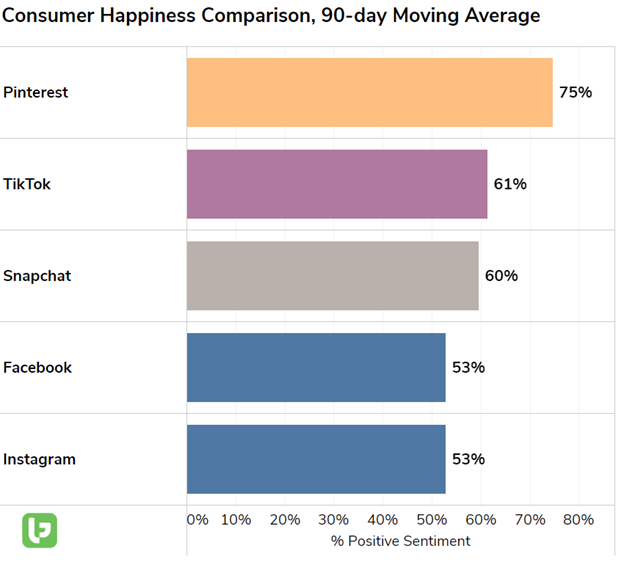 About Pinterest Inc.
Pinterest operates and maintains a social networking site. The company serves customers worldwide, providing an online venue for personal photos, ideas, oddities, decorations, places to visit, recipes, and other items. For more information about the company, visit www.Pinterest.com.
About InvestorWire
InvestorWire is the wire service that gives you more. From regional releases to global announcements presented in multiple languages, we offer the wire-grade dissemination products you'll need to ensure that your next press release grabs the attention of your target audience and doesn't let go. While our competitors look to nickel and dime you with hidden fees and restrictive word limits, InvestorWire keeps things transparent.
As part of its service, InvestorWire provides coverage of noteworthy announcements. To further expand visibility of achievements being made throughout a multitude of sectors, InvestorWire's syndication partners have extended the digital coverage to include individual broadcasts on financial websites and platforms visited by millions of investors daily.
For more information, please visit https://www.InvestorWire.com
Please see full terms of use and disclaimers on the InvestorBrandNetwork website applicable to all content provided by IBN, wherever published or re-published: http://ibn.fm/Disclaimer
InvestorWire (IW)
8033 Sunset Blvd Suite 1037-IW
Los Angeles, CA 90046
310.299.1717 Office
www.InvestorWire.com
[email protected]
InvestorWire is part of the InvestorBrandNetwork.